Respect for Marriage Act signed by President Biden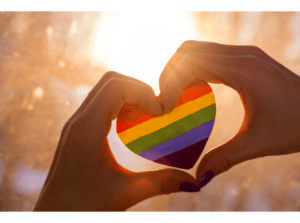 On Tuesday, December 13, President Joe Biden signed the Respect for Marriage Act. A proposed law that would protect same-sex and interracial couples from discrimination.
President Joe Biden remarked in his speech last Tuesday that, "Today is a good day, a day America takes a fundamental stride toward equality, toward liberty and justice, not just for some, but for everyone."
In addition to the President's statement, "This law (Respect for Marriage Act) — and the love it defends — strike a blow against hate in all its forms. And that's why this law matters to every single American, no matter who you are or who you love,".
Moreover, the law also prohibits discrimination based on race, ethnicity, or sexual orientation in cases where two people decide to get married. For this to happen, same-sex marriages must be legally recognized by the federal government.
However, the Respect for Marriage Act does not safeguard the legality of marriage. But couples of the same gender are eligible for the same federal benefits as married couples. A marriage between two people of the same gender that takes place in another state must be recognized under the law.
If you and your partner are beginning the green card process as an affianced couple or as a married couple, you should discuss your situation with an experienced immigration attorney. We've helped hundreds of couples traverse the complicated immigration and citizenship process. We would love to help you as well. Call 617-676-0503 or email hello@cambridgeimmigrationlaw.com to get in touch.