Marriage-Based Green Card Interview Victory – Awesome Interview #1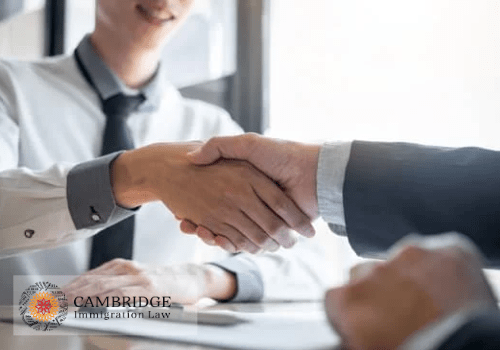 The interview is a critical part of your USCIS immigration application, if your case requires an interview. Being represented by an attorney at the interview sometimes makes the difference between winning and losing your case. 
(This exact interview scenario happens often!) Cambridge Immigration Law prepares amazing application packages for our clients because we know that a USCIS will look at the application package at least for a few minutes before calling the applicants into the interview. When that USCIS Officer sees a clear, well-documented application that addresses all legal and factual aspects of a case, the Officer can start the interview with approval in mind. In fact, many times when my clients and I have entered the interview room, the USCIS Officer says, "I've looked at the case. I'm going to approve it. I just need to ask a few questions." I have been in and out of even marriage-based interview in less than 10 minutes with approvals!
If you need to talk to an experienced immigration attorney. We've helped hundreds of people traverse the complicated immigration and citizenship process. We would love to help you as well.  Call (617-272-7980) or email hello@cambridgeimmigrationlaw.com to get in touch.