Vice President Harris Takes Center Role in Immigration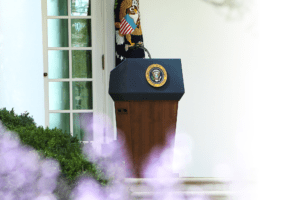 This past Wednesday President Biden announced that Vice President Kamala Harris will takes center role in immigration. The Vice President will be leading efforts to stem migration at the Southern border. A senior administration official later expanded upon Biden's remarks, emphasizing their goal of slowing the flow of "irregular migrants" by identifying and addressing the root causes of migration. The official also told reporters that the efforts would strengthen the country's relationships with Mexico and the Northern Triangle.
In the days following the announcement, Vice President Harris attended detailed briefings and reached out to several immigration experts in Congress. She also began looking for a subject-specific specialist to add to her team. The vice president will be placing telephone calls to Latin American leaders this week, in her first outreach to the region since assuming this new role. An official has said the vice president will be focused on formulating long term solutions, while also working on an "accelerated and intensified timeline" to "surge" U.S. humanitarian assistance. While Harris acknowledges the challenges ahead, she has expressed confidence in her new position, an optimism that will hopefully be coupled with progressive change.