US citizenship in less than 3 months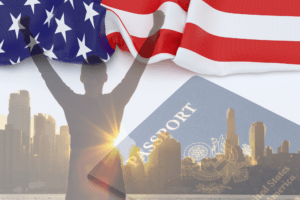 This week one of our clients became a US citizen in less than three months. She had been a permanent resident for more than 5 years and decided that it was time to take the next step in her immigration process. We immediately began to work with her and submitted a strong application to USCIS on her behalf. She was scheduled for her Naturalization interview within 3 months. Our attorney prepared our client for her naturalization interview and went with her to the interview. The attorney was with our client through the whole interview process to make sure everything went smoothly. Our client's naturalization application was approved the same day. She is now a United States citizen, in what we consider record time.
If you need to talk to an experienced immigration attorney. We've helped hundreds of people traverse the complicated immigration and citizenship process. We would love to help you as well.  Call (617-272-7980) or email hello@cambridgeimmigrationlaw.com to get in touch.