Immigrant Archive Project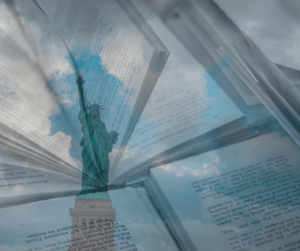 The Immigrant Archive Project was founded by Tony Hernandez and Gustavo Pombo in 2008 to document the stories of the United States' immigrant communities. Now, the visual history project will take its place in the Library of Congress. The Immigrant Archive Project will be included in the Handbook of Latin American Studies Web Archive, a larger collection of culturally significant sites preserved by the Library.
These stories encapsulate a variety of experiences and perspectives. It began with a focus on the Latino narrative, eventually moving to include immigrants of all backgrounds. The archive has been used by educators and television broadcasters alike. The project is still open and accepting stories, continuing to share the rich history of immigrants in this country.
Learn more about the project at https://immigrantarchiveproject.org/about-us/
If you need to talk to an experienced immigration attorney. We've helped hundreds of couples traverse the complicated immigration and citizenship process. We would love to help you as well. Call 617-714-4375 or email hello@cambridgeimmigrationlaw.com to get in touch.