Employment Authorization Documents Finally Approved!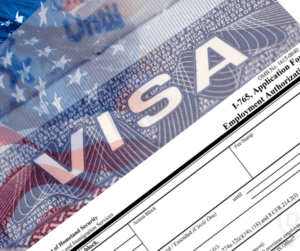 Over the course of the past month, three of our clients' employment authorization documents were approved. As a huge improvement over horrendously slow processing times at USCIS in the past few years, we are excited for these clients whose employment authorization documents approvals came just one month after filing for adjustment of status. The clients and their US citizen spouses are extremely happy that they will be able to further build their lives by working legally in the US, as they all await the processing of their green card applications.
If you and your partner are beginning the green card process as an affianced couple or as a married couple, you should discuss your situation with an experienced immigration attorney. We've helped hundreds of couples traverse the complicated immigration and citizenship process. We would love to help you as well. Call 617-714-4375 or email hello@cambridgeimmigrationlaw.com to get in touch.