Humanitarian Parole Process for Cubans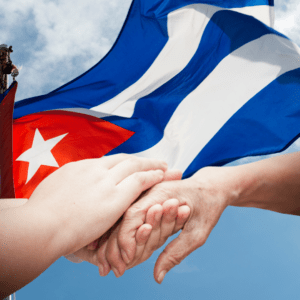 If you are Cuban and are currently outside the US, you may be eligible to enter the US on a new, and limited, program called Humanitarian Parole. You will need a valid Cuban passport and a person in the US who promises to financially sponsor you. The program would allow you to enter the US, stay here for two years, and be eligible to work in the US during that time. In addition, as a Cuban national, you may be eligible to apply for a US green card through the Cuban Adjustment Act. Act fast on this opportunity to enter the US because the program could end as quickly and unexpectedly as it started.
If you need to talk to an experienced immigration attorney. We've helped hundreds of people traverse the complicated immigration and citizenship process. We would love to help you as well.  Call 617-714-4375 or email hello@cambridgeimmigrationlaw.com to get in touch.