When can I apply for H-1B visa?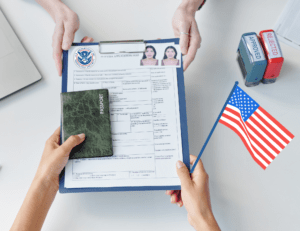 First, if the employer is subject to the numerical cap, then both the employer and foreign national must register with the United States Citizenship and Immigration Services ("USCIS") to enter the lottery system because there are always more applicants than visas available. The registration is $10. The registration window is March 1st-20th. USCIS will inform registrants who are selected in the lottery by March 31st. If you are not selected in the lottery, you cannot continue with the application process.
If you are selected in the lottery, then the earliest you can apply is April 1st for an October 1st start date with your employer.
If you have a cap-exempt employer, then you can apply at any time
If you need to talk to an experienced immigration attorney. We've helped hundreds of people traverse the complicated immigration and citizenship process. We would love to help you as well.  Call (617-744-7919) or email hello@cambridgeimmigrationlaw.com to get in touch.