Registration opens for Diversity Immigrant Visa Program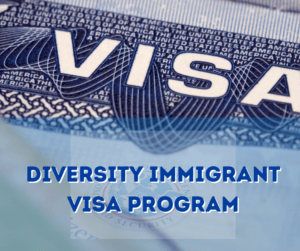 The United States Department of State has just announced that registration for the Diversity Immigrant Visa Program will open up next week. The United States diversity visa lottery is an important part of the American immigration system. The program awards as many as 55,000 green cards to immigrants from countries around the world. It attempts to promote diversity within the United States.
The registration for Diversity Immigrant Visa Program period is for the 2023 fiscal year. The electronic enrollment period begins Wednesday, October 6th 2021 at 12pm, and will close on Tuesday, November 9th 2021 at 12pm. Interested individuals must submit their applications electronically on the State Department's website. Participation in the program is free and the application process is simple. Winners will be determined through a randomized computer drawing.
Individuals may only submit one entry per person during each Diversity Immigrant Visa Program registration period. Failure to follow this rule will lead to automatic disqualification. Officials also recommend registering early, as they predict heavy demand may cause website delays closer to the deadline. No late entries will be accepted.
There are certain simple qualifications in . The individual must first be from a qualifying country, which is dependent on immigration trends in the preceding five years. The following countries are excluded:
Bangladesh, Brazil, Canada, China (including Hong Kong), Colombia, Dominican Republic, El Salvador, Haiti, Honduras, India, Jamaica, Mexico, Nigeria, Pakistan, Philippines, South Korea, United Kingdom (except Northern Ireland) and its dependent territories, Venezuela, and Vietnam
Individuals must also have a high school diploma or its equivalent. Alternatively, two years work experience over the past five years in an eligible field requiring at least two years of training will also suffice.
If you need to talk to an experienced immigration attorney. We've helped hundreds of couples traverse the complicated immigration and citizenship process. We would love to help you as well.  Call 617-714-4375 or email hello@cambridgeimmigrationlaw.com to get in touch.