President Biden Approval Ratings Affected by Situation at Border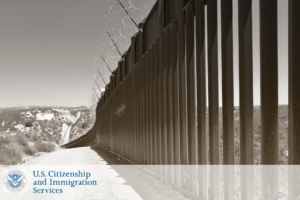 The rising number of migrants arriving at the United States southern border has been a hot topic in the media lately, sparking debate among both parties. Most of these conversations include criticisms of President Biden's role in the situation. Republicans typically refer to the president's relatively liberal immigration policies as the cause of this influx, while Democrats tend to believe the conditions of the detention facilities and the system backlog to be the Biden administration's main failures. The effects of this controversy can be seen in recent polls.
More Americans disapprove than approve of how President Biden is handling the growing number of unaccompanied migrant children arriving at the southern border. This negative opinion is bipartisan, but discontent is definitely stronger from the right. Furthermore, according to a new poll by the Associated Press-NORC Center for Public Affairs Research, solving the problem at the border is very important to most Americans, with over 59% finding the safe treatment of unaccompanied children at the border to be a high priority. This means that the general public's disapproval of Biden's handling of the situation is a particularly important figure to be aware of, as many Americans are anxious for a solution.
Overall, President Biden's approval ratings have been negatively affected by his immigration policies. Only 42% of Americans approve of Biden's handling of immigration in general. This is a lower figure than those who approve of Biden's presidency overall, and significantly lower than his approval ratings regarding the economy and his COVID-19 response. The figures seem to indicate that Americans' poor opinion of the president's immigration efforts is making a major dent in Biden's overall approval rate. Hopefully, the administration will adjust in a way that benefits immigrants, and not merely a particular sect of American voters.
If you need to talk to an experienced immigration attorney. We've helped hundreds of couples traverse the complicated immigration and citizenship process. We would love to help you as well.  Call 617-744-7919 or email hello@cambridgeimmigrationlaw.com to get in touch.