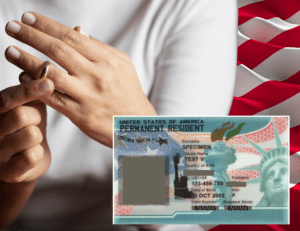 If you obtained your two-year green card through marriage and you are no longer with your spouse, you may still be able to renew your green card by filing Form I-751, Petition to Remove Conditions on Residence. If you are successful, USCIS will grant you a 10-year green card (Form I-551)! To be successful on this application, you will need to show that yours was a "real" (aka bona fide) relationship and marriage. Or, in other words, you need to prove to USCIS that you did not get married just to get a green card.  
To renew your green card if you are separated from your spouse, you will need to file the Form I-751 jointly with your former spouse. However, if your spouse refuses to sign Form I-751, then you will have to qualify for a waiver to get your Form I-751 approved and your green card renewed for 10 years. You can request for a waiver based on one of the following grounds:
Your spouse has died;

Your marriage was real but your married is legally ended by divorce or annulment;

Your marriage was real, but your US citizen spouse (or green card holding spouse) abused you physically, sexually, financially, or emotionally; or

You will suffer extreme hardship if your green card is not renewed for 10 years.
To win a waiver case, you must not only prove it was a "real marriage" but you also need to prove the other issue of death, divorce, abuse, or extreme hardship. Waiver applications are difficult to prepare and win, and USCIS is always looking for fraud in I-751 waiver applications. Don't file a waiver application without an experienced immigration attorney!
If you need to talk to an experienced immigration attorney. We've helped hundreds of people traverse the complicated immigration and citizenship process. We would love to help you as well.  Call (617-766-0214) or email hello@cambridgeimmigrationlaw.com to get in touch.