Hello
Hola
Nin hao
Shalom
Yassas
Salve
Namaste
Konnichiwa
Guten Tag
Olá
Bonjour
Zdravstvuyte
We get green cards and citizenship for you and your loved ones.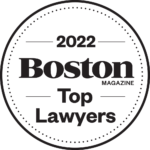 "Ellen is a brilliant immigration attorney. She made the whole process very easy and less stressful for us. She is responsive to all queries, generous with her time, professional and kind in her approach, and very knowledgeable. We felt in very safe hands. We will definitely be using Ellen's services again when we need an immigration attorney in the future and recommend her without hesitation. Thank you Ellen!"
– N.G. | Former Client
"My wife and I were struggling with my marriage based migration case since 2018. Finally by end of 2020 when we couldn't get any positive progress to get my visa we decided to get Ellen's help in this regard, which was the best decision we've ever made. Within two months she could sort out the setbacks and finally the embassy issued my visa!!! She is very professional, kind and knowledgeable and walked us through the whole process. She has always been available and easy to reach out. I strongly recommend her to anyone struggling with migration case at any stage."
– S.M.K. | Former Client
"Ellen Sullivan is a fantastic immigration attorney. She is diligent, thoughtful, and very knowledgeable. Ellen and I have worked together, and I continue to send clients looking for immigration representation to her office. And I do so with great confidence because I know the clients will be in good hands with Attorney Sullivan, starting with an honest consultation so the client knows what to expect with their specific issues."
– M.K. | Colleague
"Ellen is an amazing attorney and a diligent professional who cares deeply about her clients. During my time working with her at the firm, I witnessed firsthand someone who is genuinely committed to her profession and to the welfare of the individuals she represents. I recommend her for immigration matters without hesitation."
– T.C. | Colleague
"Ellen was instrumental in helping me sponsor my husband to become a permanent resident and then later a US citizen. We were extremely satisfied that we rehired her in applying for my mother in law for permanent residency as well. Her professionalism and abilities are exceptional and I highly recommend her. One thing I will never forget is when we went to the immigration office for a stamp without Ellen, we were met with resistance… Ellen happened to be there anyway and came to our rescue. She went above and beyond for us and was extremely patient, kind and thorough."
– D.L. | Former Client
"I've know Ellen since 2017. She is a smart, compassionate immigration attorney. I have full confidence in making referrals to her, especially for clients who have complicated situations. We share an office suite, so I am able to see how Ellen's clients appreciate the counsel she provides. It is common for clients to stop by to say "hi" or "thank you" months or years after Ellen resolved their matter. In addition to her strong understanding of the law, I am impressed with Ellen's empathy and I highly recommend her for immigration legal matters."
– J.C.H | Colleague
"Ellen Sullivan is my go to Immigration Law expert. I have referred several of my friends and clients to her. They were all appreciative of her knowledge, professionalism, and work ethic which provided highly favorable results for them. I would highly recommend Attorney Sullivan!"
– H.N. | Colleague
Please use our online scheduling tool to request an appointment.
We look forward to partnering with you on your immigration journey.