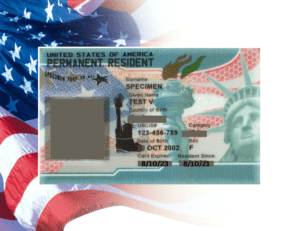 To renew your two-year green card, you will file Form I-751, Petition to Remove Conditions on Residence, with U.S. Citizenship and Immigration Services (USCIS). Here is how to prepare your filing:  
Download and complete Form I-751 from the USCIS website. Make sure to fill out all the required fields accurately and completely. Do not leave any fields blank; answer "no," "none," or  "not applicable N/A" in any field that you would want to leave blank. 
2. Gather supporting documents: Along with your Form I-751, you will need to submit supporting documents such as evidence of your marriage (if you obtained your green card through marriage), tax returns, and other documents to prove that you have maintained continuous residence in the United States. You can use relationship documents that are similar to those that you submitted with your first application.
We have a great list of 99 documents to submit with your green card application.
3. Write a personal check, or get a bank check or money order for $680 to submit with your application. We do NOT recommend using the Credit Authorization Form–USCIS mistakenly rejects many cases submitted with that form.
4. Make a copy of EVERY page of your application–your check, all USCIS pages, all supporting documents. 
5. Submit your application: Use a trackable postal services (USPS, FedEx) to mail your entire application package to USCIS. Use the address listed on USCIS's website the day that you file. The filing addresses sometimes change, and you must use the address that ist listed on the day that you file.
6. Attend your biometrics appointment, if USCIS sends you an appointment notice. Most USCIS applications are getting notices that they will NOT have a biometrics appointment, but if you do get an appointment, attend it.  
7.  Look out for your I-751 Receipt Notice. If you don't have it within 2 weeks and you see that your check was cashed, you need to look into the status of your application.
8. Use your expiring/expired green card with the I-751 receipt as proof of your status, your ability to re-enter the US after foreign travel, your ability to work in the US, and your ability to get ID documents that require proof of immigration status. 
9. Await a decision: USCIS will review your application and notify you of their decision. If your application is approved, you will receive a new green card that is valid for 10 years.
Our team is happy to share this information with you. However, we recommend that all I-751 applicants get representation by an experienced immigration attorney. To be successful on your green card renewal, you must prove that you were in a "real marriage," that is, that you did not fake the marriage to get a green card. Green card renewal applications with Form I-751 are difficult to prepare and win, and USCIS is always looking for fraud in I-751 applications. Don't file an I-751 application without an experienced immigration attorney!