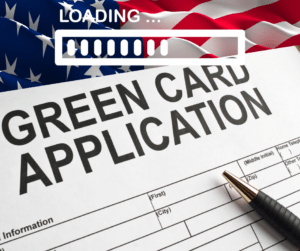 The White House has said President Biden wishes to address the Green Card processing delays. This came on Friday in White House Press Secretary Jen Psaki's response to a question about the waste of about 80,000 unused employment based green card numbers. The United States Citizenship and Immigration Services has been unable to allocate them to the millions waiting, indicative of larger inefficiencies in the system. 
The issue on green card processing delays is popular this week. Earlier, Congresswoman Mariannette Miller-Meeks introduced the "Preserving Employment Visas Act." This would allow the United States Citizenship and Immigration Services to preserve unused employment based visas for use in Fiscal Years 2020 and 2021.
Processing delays are a huge issue, as well as complications related to COVID-19. At this point, the United States Citizenship and Immigration Services is at risk of wasting thousands and thousands of unused employment based visas. This inefficiency, when millions are awaiting Green Cards, is a major loss for all involved. The system must be reformed and more resources must be allocated to solve these delays. It is unjust that lives remain on hold as the government fails to address its own inadequacies.
If you need to talk to an experienced immigration attorney. We've helped hundreds of couples traverse the complicated immigration and citizenship process. We would love to help you as well.  Call 617-714-4375 or email hello@cambridgeimmigrationlaw.com to get in touch.