Migrant Protection Protocols Program To Be Reinstated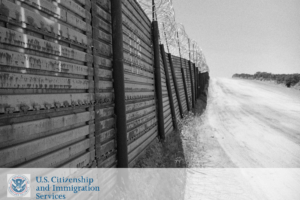 The Biden administration recently announced plans to resume a Trump-era practice that returns asylum seekers to Mexico while they await a court hearing in the United States. This "Migrant Protection Protocols" policy will be reinstated mid-November, provided the Mexican government agrees to accept their return. Contracts have already been signed to reopen tent courts, from which asylum seekers will appear for hearings through videoconference.
The decision comes after the Supreme Court upheld an order from a U.S. Federal District Court judge in Texas. The judge found the White House at fault for ending the program improperly, and called for it to be restarted. President Biden, who previously tried to end the policy and described it as inhumane, now must commit to its reinstatement.
The future of the program now rests on Mexico. The court acknowledged that reinstatement was dependent on the agreement of the other involved government. The nation has previously expressed concerns about how the Migrant Protection Protocols program has been implemented. Biden administration officials have said they will be taking steps to address former issues, including the provision of better legal counsel and more exceptions for vulnerable individuals.
The legal world is united in their disapproval of this program. A day after the plan was publicized, several immigrant leaders staged a virtual walk-out during an online meeting with the White House. It is an unsafe and unjust policy, and its past implementation has proven this.
If you need to talk to an experienced immigration attorney. We've helped hundreds of couples traverse the complicated immigration and citizenship process. We would love to help you as well.  Call 617-744-7919 or email hello@cambridgeimmigrationlaw.com to get in touch.