Can You Get a Green Card with a Criminal Background?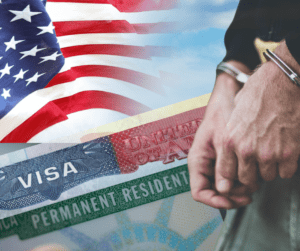 Yes, no, or maybe. This is a complicated question because there are so many types of "criminal backgrounds." In some cases, you will absolutely not be able to get a green card, for example, if you have a conviction for drug trafficking. In other cases, you may be eligible to get a green card, but with a waiver (special permission) of the criminal violation that would otherwise make you ineligible for the green card. Finally, there are some cases when the criminal background should have no impact on your case. For all types of criminal backgrounds, you will most likely need to provide certified court dockets and police reports.
If you need to talk to an experienced immigration attorney. We've helped hundreds of couples traverse the complicated immigration and citizenship process. We would love to help you as well.  Call 617-744-7919 or email hello@cambridgeimmigrationlaw.com to get in touch.