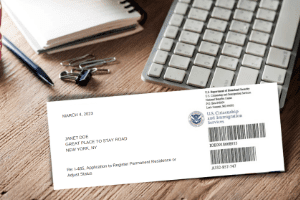 USCIS uses a "Request for Evidence" as a way to communicate with you while you have a case pending with USCIS. "RFE" is the shorthand way of referring to a Request for Evidence. 
Sometimes, the RFE asks for items that were missing from your application, such as a birth certificate or divorce certificate. Sometimes, the RFE asks for additional financial proof to show that an I-864 sponsor or joint sponsor can prove an income about the minimum incomes listed at Form I-864P. 
Sometimes, however, USCIS's request indicates that it has doubts about your eligibility–or your ability to prove your eligibility–for the immigration benefit you requested. For example, if you applied for a marriage-based green card and submitted a docket showing a dismissed charge of possession of marijuana, USCIS may ask for proof, such as lab results, that the alleged amount of marijuana was under 30 grams. Providing that particular requested  information may be impossible and you will need to advocate to USCIS that your case can be and should be approved without the lab results. 
Many times, especially in the past two years, USCIS's RFEs are mistakes, meaning that USCIS is asking for something that you already submitted or do not need to submit. For example, we often receive RFEs for birth certificates or different formats of birth certificates, when we have submitted the proper birth certificate in the original application.
If you need to talk to an experienced immigration attorney. We've helped hundreds of people traverse the complicated immigration and citizenship process. We would love to help you as well.  Call (617-272-7980) or email hello@cambridgeimmigrationlaw.com to get in touch.